Housebuilder warns mortgage availability is still a problem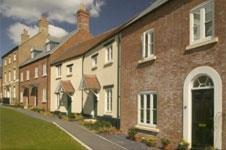 Housebuilder Persimmon has reported continued strong sales through autumn, with sales up 4% on the same period last year.
In a statement to the City the firm said sales between the second half of September and 12 November were higher than over the quieter summer period and still ahead of those achieved last year.
Over the summer sales were 5% up on last year.
In the statement the firm said: "The cost of mortgage loans has recently reduced slightly as lenders access the Government's Funding for Lending Scheme and pass the lower funding costs through to customers. The take-up of the government backed 5% deposit NewBuy mortgage product is as a result gradually improving."
However, the firm said mortgage availability remained "a key constraint" and the market was still "challenging".