The Conservatives, UKIP and Greens write letters to the construction industry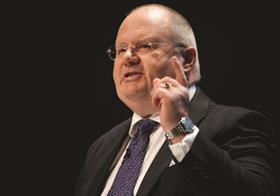 The Conservatives, UKIP and the Greens have become the latest political parties to write impassioned letters to the construction industry, in an attempt to persuade Building readers to vote for their parties in next week's general election.
Eric Pickles, Conservative secretary of state for the department for communities and local government, writes that the UK's building industry would "benefit directly from Britain's robust economic recovery under the Conservatives". He highlighted the government's track record on boosting housebuilding through schemes like help to buy and the New Homes Bonus, contrasting this with "Labour-run Wales", where housing starts have "risen by a mere quarter of the increase of England since 2010."
UKIP would hugely boost brownfield housing, while the Greens would scrap HS2 and up investment in climate change mitigation schemes, Farage and Bennett said.