The 15-year programme could deliver more than 5,000 homes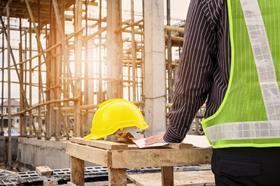 Housing and property firm Places for People has been chosen to be a partner in a £1.5bn joint venture to build thousands of new homes by Surrey county council.
It will provide a range of services to support the council in developing surplus and identified sites.
The initial 32 sites for development are within Surrey but other sites fall within the boundaries of other authorities the council has nominated to work with.
In the contract award notice, which was published in the Official Journal today (31 July), the council has an initial tranche of 32 sites, adding that other interested authorities had indicated a further range of more than 100 sites, with potential for more than 5,000 residential units to be delivered.
The contract award notice said: "If the venture were to reach its full potential the upper range of the value to the market is indicated at £1.5bn." The deal is expected to last 15 years.