FMB survey says getting hold of finance to build homes is getting worse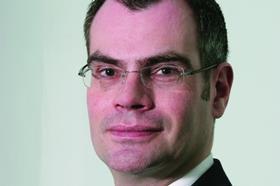 Accessing 'viable' land, getting hold of finance, and the future status of their EU workforce are among the list of major concerns for small housebuilders, according to new research published today.
The latest annual survey of small housebuilders by the Federation of Master Builders (FMB) found nearly two thirds (62%) of firms cited a lack of available and viable land as the most significant issue for the sector, while more than half (54%) said access to finance was a big problem, up from 50% last year.
The FMB said many SME housebuilders had been able to flourish and expand their output in the "relatively buoyant housing market of recent years". However it warned that the most recent figures from the NHBC for 2016 "suggest that the aggregate picture is one of, at best, limited recovery, and at worst, of further relative decline".
The survey, the FMB's sixth such annual overview of the industry, found that the proportion of new homes being built by firms building fewer than 500 units annually fell below a quarter in 2016 for the first time.
Other issues included the UK's planning regime, which nearly half (49%) of SME housebuilders viewed as a "major constraint", while a third of firms employing EU workers believed the end of free movement after Brexit would hinder their ability to build more homes.
Brian Berry (pictured), the FMB's chief executive, said: "Almost a decade after the financial crisis, access to finance for small housebuilders is getting worse instead of better. The results of our survey suggest a slight worsening in the problems these firms face in accessing the finance they need to build.
"Assessments of lending conditions to SME developers were down slightly from 2016, the first fall in this measure since 2013. Small housebuilders express generally positive views of some recent government initiatives in this area, such as the Home Building Fund, but we clearly need to double down on these efforts to make sure that SMEs have access to the finance they need to build Britain out of its housing crisis."
Berry called for the government to act on its housing White Paper, published earlier this year, so that the industry was "less reliant on a small number of large housebuilders", while ministers needed to make good on proposals to improve the availability of small sites and speed up the planning process.
He also argued getting Brexit "wrong" could make life even more difficult for SME housebuilders across the UK, a third of which employ EU workers, a figure which rises to 70% for firms operating in London and the South East.