Proposals also include residential permitted development rights changes
Proposed planning reforms to speed up the delivery of schools, colleges, hospitals and other NHS buildings have been announced by housing secretary Robert Jenrick.
The changes, which have been published as part of a new consultation, are aimed at making sure public sector buildings including schools, colleges, universities, prisons and hospitals are delivered more quickly.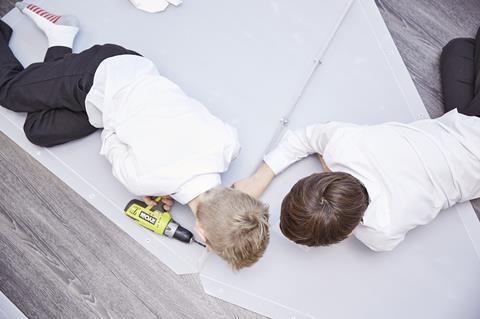 Currently, these buildings can have small extensions without the need for a full planning application. The new proposals are designed help to deliver more classrooms and hospital space by enabling them to extend further and faster.
Where a full planning application remains required, such as to build entirely new schools and hospitals, the process will be streamlined to speed up local decision making so that work can continue at pace to deliver public services for the community.
> Explainer: Implications of Boris Johnson's radical planning reforms
Councils will need to make decisions on these important buildings as a priority and have a legal duty to decide major public service development applications within 10 weeks. Currently, some planning applications are left for many months without a decision.
This will be particularly significant given the government has committed to build 40 new hospitals by 2030 and has outlined plans to construct 500 new schools in the next decade.
The existing right for extensions of schools, colleges, universities, and hospitals is subject to size limits, limiting extensions or additional buildings to no more than 25% of the gross floorspace of the original buildings with a maximum cap of 100 sq m, or 250 sq m for schools. It also restricts the height of new buildings to 5m.
The new consultation proposes to amend the right to allow such uses to expand their facilities by up to 25% of the footprint of the current buildings on the site at the time the legislation is brought into force, or up to 250 sq m, whichever is the greater.
It is also proposed that the height limit is raised from 5m to 6m, excluding plant on the roof, except where it is within 10m of the boundary
School playing fields will continue to be protected from development.
The consultation also includes new permitted development right proposals, meaning commercial premises will be able to be converted into new homes without a full planning application.
The requirements for these homes have been bolstered in recent months to ensure they provide for adequate natural light and meet space standards.
The government is consulting on the introduction of a new right to allow for the change of use from any use, or mix of uses, from the commercial, business and service use class (Class E) to residential use (Class C3).
The right to be converted to homes does not apply to certain buildings including pubs, theatres and live music venues.
The consultation is open until 28 January next year.
Last August, the government published Planning for the Future – its longer-term plans to overhaul England's planning system. It said is currently analysing the consultation responses.