Government issues clarification to planning rules bringing solid wall insulation within permitted development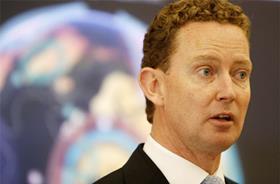 The government has today relaxed planning rules for solid wall insulation in a move to boost the Green Deal.
Energy minister Greg Barker announced that his department had agreed a clarification to planning rules with colleagues in the Department for Communities and Local Government (DCLG), which will mean the majority of solid wall insulation installations will not require planning permission.
Barker said: "It's really the solid wall market that is going to be most impacted by the Green Deal. From the get go we will have a transformation in solid wall installation numbers."
He said the importance of solid wall insulation, and some of the other measures in the Green Deal, was that it was clearly visible to neighbours and could act as a big draw to attract further customers to the scheme as they will see the improvements it can bring.
There had been concerns from industry that installing solid wall insulation would need planning permission because planning rules state you are not allowed to extend a building past its principle front elevation without permission.
But DCLG has now clarified that installing the insulation will be deemed to be an improvement to the property not an extension meaning it falls within the scope of permitted development, which requires no permission.
Planning permission will still be required for a small selection of properties such as listed buildings.
The Green Deal will fully launch on 28 January when finance plans under the scheme will be avialable.