Museum at the heart of Olympic Park expected to include displays on the construction of the site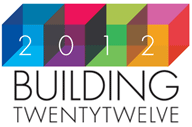 The British Olympic Association has revealed plans for an Olympic Museum to be built on the future Queen Elizabeth Olympic Park as a permanent legacy of the London 2012 Games.
Expected to open in 2014, the British Olympic Museum will sit alongside the ArcelorMittal Orbit tower and include interactive displays to celebrate the 2012 games, and the 1948 and 1908 Olympics, also held in London.
The BOA said that while the design and content of the museum was still under discussion, it was expected to include sections with memories of the 2012 games, a behind-the-scenes look at the media coverage of the games, and displays on the construction of the site.
The association said it was working to raise funds from Olympic partners and individual donors and that the BOA and Olympic Park Legacy Company would work together to reach a final licensing agreement "in the forthcoming weeks".
BOA chairman Colin Moynihan said the lack of a physical legacy for the two earlier Olympic Games hosted by London underscored the need for the museum.
"It will create a permanent touch-point with the public on the Queen Elizabeth Olympic Park and will be a great complement to the many excellent sporting venues," he said.
"The museum will also provide an important opportunity to honour and celebrate the most outstanding British Olympic athletes and create a platform for their stories to inspire generation upon generation of future sport participants with their achievements."
Baroness Ford, chair of the Olympic Park Legacy Company, said London's post-games plans were more advanced than for any previous host city.
"An Olympic Museum will be yet another great asset for people to enjoy on the Park," she said.
An OJEU tender seeking an architect for the project is expected to be announced later this year.