Watkin Jones submits plans for 600,000 sq ft of development across three sites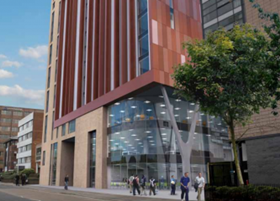 Construction group Watkin Jones has submitted plans to develop three sites in the Lansdowne area of Bournemouth town centre.
The three sites on Oxford Road, Holdenhurst Road and Christchurch Road will together feature 930 student rooms, more than 245,000 sq ft of teaching and office space and a hotel.
The firm will build a total of 600,000 sq ft of floor space across buildings varying in size from 8-17 storeys.
The proposals will attempt to meet Bournemouth University's requirement for additional teaching space and a student hub, as well as for more accommodation close to the Lansdowne area.