Tracey Emin and David Chipperfield pull application for controversial project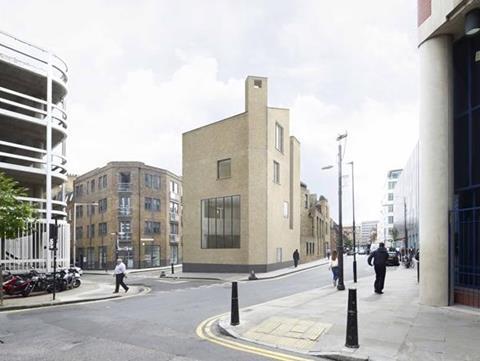 Heritage groups have hailed news that artist Tracey Emin and Chipperfield Archiects have ditched plans to demolish a number of locally-listed council homes for a new private residence in Spitalfields, east London.
The controversial scheme at 66-68 Bell Lane, which was refused planning by Tower Hamlets council earlier this year, was destined for the planning inspector before the scheme was cancelled last week.
A number of heritage bodies including SAVE Britain's Heritage, the Spitalfields Trust and the Twentieth Century Society had been preparing to take part in the planning inquiry – they welcomed the decision to ditch the plans.
Speaking about the decision, director of SAVE Britain's Heritage Henrietta Billings said: "Great care was taken to design this delightful, modest [existing] building on Bell Lane to blend with the traditional scale of the narrow streets around it.
"Just a few hundred metres away from the office towers of the City, the historic streets in this area buzz with life thanks to their human scale – in spite of intense development pressures. We are delighted that the building has been reprieved."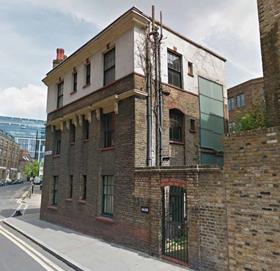 Chipperfield's proposal for a four-storey house would have replaced a locally-listed block of 1920s council flats on Bell Lane, facing the back of TP Bennetts' 34-storey Nido student tower.
It would have connected to Emin's existing studio in a historic warehouse on neighbouring Tenter Ground, allowing the artist to work in privacy around the clock.
The 414 sq m new building would have contained a single-bedroom living space, a double-height studio, areas for displaying art and meeting clients, private amenity space, guest accommodation and a lift for moving art.
Chipperfield's planning application was originally submitted in May last year, but Tower Hamlets said more time was required because of the scale of local interest and the complex heritage issues involved. The council agreed the scheme had "considerable architectural merit" but eventually rejected it on the grounds it would harm the local conservation area.
Tower Hamlets planning officers concluded it was "not exceptional enough to overcome the loss of the existing building" which had "both historic significance and aesthetic and townscape merit". The new building needed to meet statutory requirements to preserve or enhance the character and appearance of the Artillery Passage conservation area to be approved.
A spokesman for the council said: "The application was refused by the council and a subsequent appeal was submitted. The council learned on Wednesday from the Planning Inspectorate that the applicant had decided to withdraw the appeal. The only way they could take the redevelopment plans forward, if they wished to, would be to submit a new application."