Extra £560m earmarked for repairs
A £1bn funding programme for 50 major school building projects in England is being promised by the prime minister.
An additional £560m has also been earmarked for repairs to crumbling school buildings.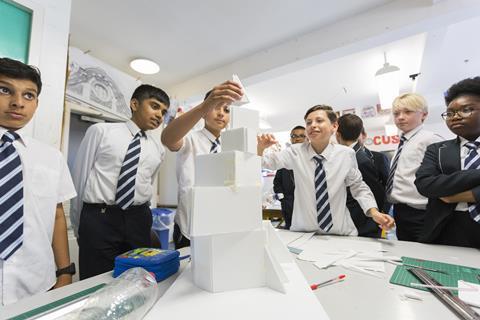 The 50 school building projects, which will be identified later in the year, will start from September 2021, in a 10 year programme with £1bn in funding.
There will be an extra £560m for upgrades and repairs to schools for the next academic year, while £200m for improving further education colleges, which was previously announced, will be brought forward.
More details are being promised later today.
The programme of work will tackle the problems of dilapidated school buildings and also the need to create extra spaces for rising numbers of secondary school pupils.
It would be the first major schools rebuilding programme since 2014 and comes a decade after the Building Schools for the Future scheme was scrapped by the Tories in 2010.