Public lacks awareness on key planning issues, according to poll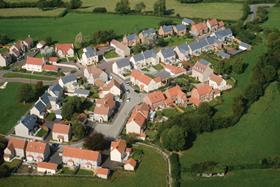 Most British people cannot properly define what the green belt is, according to recent poll by ComRes.
The pool, conducted on behalf of planning consultancy Iceni Projects, found 60% of those surveyed could not correctly define what the green belt is and a third believed building on greenfield is prohibited in all instances.
The study also found nearly 90% of the 2,069 British adults questioned were unaware of or did not understand the National Planning Policy Framework (NPPF).
The research also exposed the dearth of knowledge amongst the general population on other key planning issues, according to Iceni.
Andrew Gale, director of Iceni Projects said: "Our research shows that there is a fundamental lack of understanding on key issues of planning policy, such as a misunderstanding that green belt must always be green.
"In addition, three-quarters of respondents know little or nothing about housing policy in their local area. This is having a major impact on the industry's ability to deliver much-needed housing and commercial space."
Iceni claims that uncertainty over planning grey areas is fuelling the housing crisis and more needs to be done to make it easier for people to get involved in the planning process.