Sting adds power station apartment to his global property collection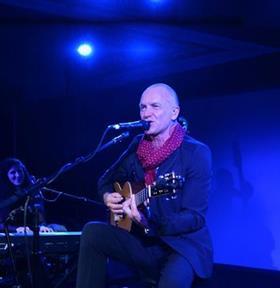 The pop star Sting and his wife Trudie Styler have bought a flat in Rafael Vinoly's Battersea Power Station redevelopment.
They are the first celebrities to announce they will be living in the scheme which includes units by Foster & Partners, Frank Gehry, Ian Simpson, Michaelis Boyd and dRMM.
The news broke at a gig performed by Sting in New York to publicise the fact that the Foster and Gehry flats are now to be marketed internationally.
They were put up for sale in the UK first following a promise by the Malaysian-owned Battersea Power Station Development Corporation (BPSDC) that the flats would not all be bought by buy-to-leave foreign investors.
BPSDC refused to be drawn on which bock the couple's flat will be in.
Styler said: "The exciting development plans for the whole site are a great solution for the regeneration of an iconic London landmark which has been in decay for the last 30 years.
"We are both very pleased to be part of this new community and really look forward to making our London home at the Battersea Power Station."
The couple already have homes in Highgate, Wiltshire, Malibu, New York and Tuscany.