Project follows Jestico & Whiles' scheme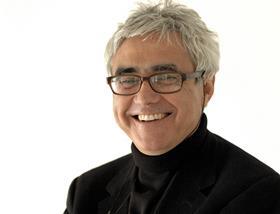 Rafael Vinoly has been appointed to design the £60 million Graphene Engineering Innovation Centre at Manchester University.
With construction due to start in 2017, the new centre is intended to complement the university's UK National Graphene Institute, designed by Jestico & Whiles and due to open this year.
Half the funds for the project are coming from Abu Dhabi renewable energy firm Masdar, with a further £15 million from the UK Research Partnership Investment Fund.
The centre will house researchers into the properties and uses of graphene, a pure and very strong form of carbon.
Mel Manku, partner at project and cost manager EC Harris, described Vinoly's team as "an exceptional design team".
He said: "There are very interesting times ahead for graphene and we're extremely keen to play our part in its development.
"The centre will be a cutting-edge facility that the university and the city can be rightly proud of."
Source
This story first appeared on Building Design here.