Firm hit with £50m in losses on waste management jobs
Amey narrowed pre-tax losses last year but the firm still ended up nearly £100m in the red as the company counted the cost of a series of problem jobs which landed it with a bill of more than £60m.
It said it has been forced to shell out close to £50m to cover losses on two waste management contracts at Milton Keynes and the Isle of Wight while it has racked up a £10m hit on a highways maintenance contract it is carrying out in Sheffield for the city council.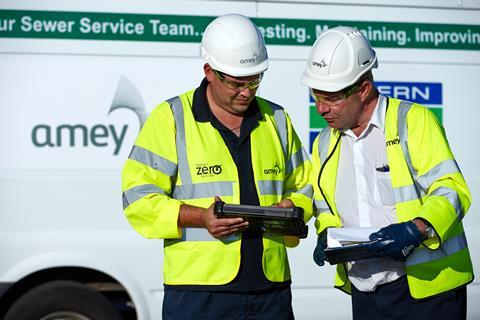 The firm, which has put its utilities and environmental services businesses up for sale, said the provisions meant it stayed firmly in the red with a £98m pre-tax loss – although this was down on the restated £109m pre-tax loss it posted in 2019.
Amey's post-tax loss of £102m was significantly down on the £217m post-tax loss it was hit with in 2019 following the losses it took on the Birmingham PFI highways contract.
Turnover at the firm, which is owned by Spanish contractor Ferrovial, slipped 6% to £2.4bn. The accounts show that Ferrovial pumped in more than £280m into the business last year.
Amey said the impact of covid-19 had been closer to its "severe" scenario it drew up in the wake of the first lockdown last March because of the impact on its waste treatment and utilities businesses as well as its work on the railways where it operates the Docklands Light Railway on behalf of Transport for London.
The firm said it furloughed 755 employees out of its 15,500 staff and only had seven staff remained on the initiative at the end of the year.