Firm to now sink £16.5m into red this year
Civils specialist NMCN has told investors that its losses from a series of problem water contracts will now be £1.5m more than expected.
In October, the firm, previously known as North Midland Construction, said a review of its major contracts had uncovered several issues which it said will see it rack up a pre-tax loss of between £13m and £15m for 2020.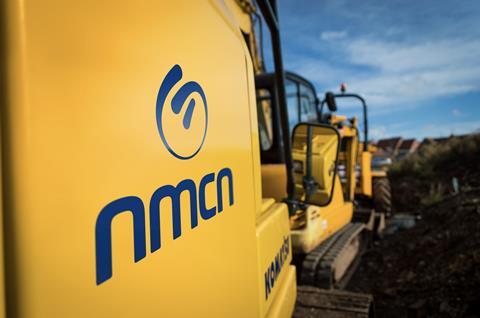 But in a trading update this morning, the firm said this figure had now gone out to £16.5m.
It added a review had discovered accounting errors on five water contracts which meant it was restating its 2019 pre-tax profit down from the reported £7.4m to £2.1m.
It said the difference of £5.3m would be added to the £11.2m it would be booking as a pre-tax loss for this year. The £11.2m includes £1.2m for the final settlement of a legacy contract, it added.
In the update, the firm said around £20m of work, originally scheduled to be completed this year, will now not be finished until 2021 because of delays caused by the covid-19 pandemic. Last year, NMCN posted revenue up 19% to £405m.
It said its major loss-making water contract would be completed early next year while two other divisional businesses, highways and building, had been hit by problem jobs and delays respectively. Its telecoms arm had been performing well, it added.
The firm expects to announce a replacement for former chief executive John Homer, who left in September, in the first quarter of 2021.