Half-year results from insurance giant show the impact of pandemic on residential business
Insurance giant L&G saw half-year operating profit in the division that runs its housing business fall by almost a third in the wake of the coronavirus lockdown, it said today.
The business said that its Legal & General Capital (LGC) division, principally made up of its investments in housing, commercial real estate and clean energy, fell to £123m for the six months to the end of June, down 29% from £173m this time last year.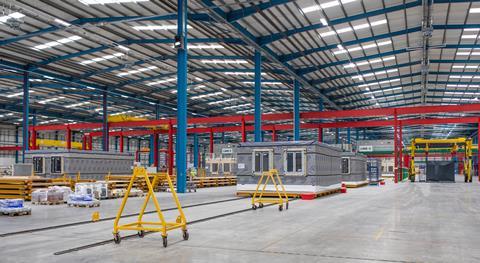 The firm, which owns upmarket housebuilder Cala, said the drop was "principally reflecting lower profits from our direct investment portfolio due to a pause in traditional house-building activities during the UK lockdown".
It said that Cala was the part of the business most operationally impacted by lockdown but that the market had started to recover in June and all sites were now operational. It said it expected Cala to benefit from the recent reduction in stamp duty to March 2021.
The firm's wider residential business was also partly insulated from cyclical economic shocks by being diversified across build-to-rent, build-to-sell, later living, and affordable housing.
The amount directly invested in its housing business grew by 24% to £1.63bn. It said it was sticking to its longer-term targets to sell 3,000 traditional homes a year, build out its 5,500 build-to-rent pipeline, deliver 3,000 affordable homes per annum by 2023 and build out 3,500 later living homes.
The firm did not state in the results how its previously troubled modular housing business (pictured) had performed. The wider LGC division fell to a paper loss before tax of £184m, principally because of a £307m write-down on the value of retail assets.
Overall, Legal & General made a pre-tax profit of £285m, down from £1.05bn at this time last year, with the drop largely to do with write-downs in the value of investments.