Shadow business secretary questions progress on easing marketing restrictions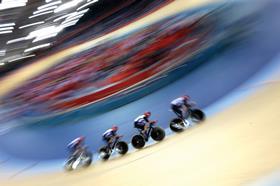 The government is still working on a means of relaxing the Olympic marketing "gag" on 2012 firms, five months after the London Games ended.
The Department for Culture, Media and Sport (DCMS) told Building this week that it had made good progress in its discussions with the British Olympic Association and the International Olympic Committee on amending the "No Marketing Rights Protocol" and hoped to make an announcement in the "near future".
Olympics minister Hugh Robertson first promised a swift solution in a letter to David Cameron eight months ago, while in July the prime minister said it was "vital" the marketing restrictions do not block firms from capitalising on their involvement in the Games. He promised action, with a solution expected by the end of last year.
This followed pressure from Building's 2012 campaign, which highlighted complaints from firms that the protocol had gagged them as they seek to capitalise on their achievements.
Labour's shadow business secretary Chuka Umunna said the failure to come to a solution would impact on the firms that had helped make the Games a success. "These firms will find it greatly disappointing that while ministers said they were working to put in place a workable solution by the end of the year, progress appears to have stalled," he said.
"My worry is that as time passes, the potential benefit for the firms involved will reduce."
Sir John Armitt, Olympic Delivery Authority chairman, whose legacy report to the government in July called for "urgent action" to relax the protocol, said he agreed with Umunna's concerns.
He added: "My understanding is that discussions have been productive and I would hope for an early announcement."
A DCMS spokesperson said the government was "completely committed to delivering a legacy from the London 2012 Games, which includes helping businesses that were involved in the project benefit from their outstanding work".