Deal will run for up to 12 years
LHC, a joint committee of local authorities in England, Wales and Scotland, has appointed a number of firms to a £30m off-site national housing project framework.
It will cover all areas of project management from land assembly, brief preparation, though to design, manufacture and construction.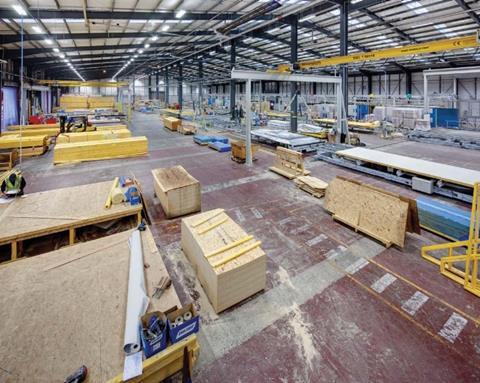 Firms including Arcadis and Ramboll will act as project managers for the off-site housing framework.
Arcadis, Arup, Mace, Ramboll, Turner and Townsend and WSP have all landed multiple spots on the framework.
The contract has been divided into lots across England, Wales and Scotland and will last for a minimum of six years, with the possibility of three two-year extensions, and a maximum of 12 years.
Scotland
Lot 1 – Eastern Scotland
Arcadis
Arup
Blacc
Ramboll
Turner and Townsend
WSP
Lot 2 – South West Scotland
Arcadis
Arup
Blacc
Ramboll
Turner and Townsend
WSP
Lot 3 – North East Scotland
Arcadis
Arup
Blacc
Ramboll
Turner and Townsend
WSP
Lot 4 – Highlands Scotland
Arup
Blacc
Ramboll
Turner and Townsend
WSP
Lot 5 – Southern Scotland
Arup
Blacc
Mace
Ramboll
Turner and Townsend
WSP
Wales
Arcadis
Blacc
Mace
Ramboll
Taylor Lewis
Turner and Townsend
WSP
England (not including South West)
Lot 1 – North East, North West, Yorkshire and Humber
Airey Miller
Arcadis
Blacc
Mace
Ramboll
Turner and Townsend
WSP
Lot 2 – East Midlands, West Midlands
Airey Miller
Arcadis
Blacc
Mace
Ramboll
Turner and Townsend
WSP
Lot 3 – East, South East
Airey Miller
Arcadis
Blacc
Mace
Ramboll
Turner and Townsend
WSP
Lot 4 – London
Airey Miller
Arcadis
Blacc
Mace
Ramboll
Turner and Townsend
WSP
South West England
Airey Miller
Arcadis
Blacc
Mace
Ramboll
Taylor Lewis
Turner and Townsend
WSP