Architect plans new business to develop areas including construction products, low-carbon buildings and sustainable community building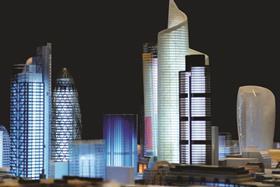 PRP Architects is to launch a research and development business this summer called Innovate at PRP.
The company will be headed up by Andrew Mellor, currently environmental partner at PRP, who will take on the role of director of Innovate leading a team of eight staff. Mellor will also continue to work on the architecture side of the business.
The division will conduct research into the development of construction products, low-carbon buildings, building sustainable communities, smart systems and building occupancy.
It will target work from both private and public sector clients such as developers, product manufacturers, national and local governments, research agencies and non-governmental organisations.
PRP estimates that turnover for the new business in the first year will be £1m.
Mellor said the launch of the new division was to "respond to this growing market within the built environment sector".
He added: "Our diverse team of researchers and technical experts aim to improve the design and technical performance of the built environment through innovative research approaches and the development of efficient solutions."
The move follows the architecture firm's appointment in November 2012 to take the lead on the first stage of a £100m research project by the Energy Technologies Institute.
The project, launched by the prime minister David Cameron in April 2012, will look into how people use smart systems in their homes and aims to lead to the development of a raft of new technologies in the energy efficiency market.
It is also being supported by University College London's Energy Institute, Frontier Economics and The Peabody Trust.