Adrian Wyatt steps down as chief executive as developer posts £43.5m pre-tax loss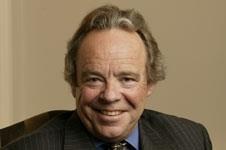 The co-founder of developer Quintain, Adrian Wyatt, will step down from his position as chief executive and board member from tomorrow as part of a management shake-up.
Wyatt co-founded the firm with Christopher Walls in 1992, which this year made a pre-tax loss of £43.5m.
Chairman William Rucker, said: "His legacy of a leading asset management business and two of the largest urban regeneration projects in London is one we are all proud with which to be associated."
Max James, who has been at the helm of the firm's Wembley City regeneration scheme since July 2011, will take up the role of chief executive.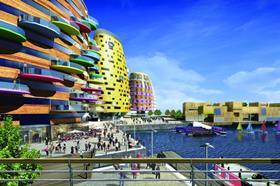 Plus, Rebecca Worthington, currently finance director at the firm, will become deputy chief executive, though she will remain as finance director until an appointment to the post is made.
In its annual results, also published today, Quintain reported a pre-tax loss for the year to 31 March 2012 of £43.5m, slightly improving on last year's loss of £48.1m.
Rucker said: "In the last two and a half years, we have stabilised the financial state of the company. We have maintained our momentum at [our] Wembley and Greenwich [developments]and built up asset management activities.
"The company is now set for the next phase of its evolution, principally focusing on the delivery of Wembley and Greenwich and the growth of its assets under management."