Housebuilders and green lobby raise fears over plans to cut funding for Zero Carbon Hub
An intensive programme of work has started to finalise a definition of zero carbon homes as quickly as possible, despite last week's decision by the housing minister to cut funding to the body designed to implement it.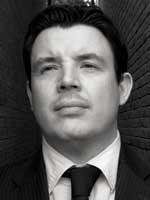 The housing industry and environmental lobby have both raised serious concerns over both the decisions to cut funding for the Zero Carbon Hub and to rush out a definition of the standard housebuilders will have to meet from 2016.
Last week Grant Shapps, the housing minister, wrote to the Zero Carbon Hub, the industry-government body charged with delivering the move to new-build carbon neutral homes, to say the government would seek to stop its subsidy, which is about £500,000, once a definition of the standard had been agreed. He also reiterated his pledge to finalise the definition "within weeks".
The Home Builders Federation has written to Shapps to express its concern over the proposed funding cut. Neil May, chair of the Good Homes Alliance, a sustainable housing body, said: "The cut in funding could be quite harmful. There's a real danger we'll all end up back in the situation where the housebuilding industry and the environmental lobby are at loggerheads." WWF, the environmental charity, also said it was concerned about the move.
Since Shapp's letter, officials have worked with the Hub to arrive at a final definition by the end of the summer. The Hub itself has received assurances from officials that funding will not be cut immediately and that the minister is supportive of the body. Hub chief executive Neil Jefferson said in a statement he was"very hopeful" funding would continue at least till the end of the financial year in March.
The House Builders Association has voiced fears that Shapps' desire for an early definition of Zero Carbon may lead to a weak definition that causes greater confusioon and jeopardises investment.