Deal in Mumbai part of engineer's plan to grow crossings division by a third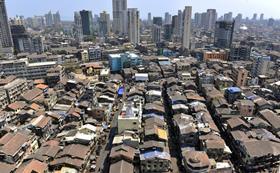 Ramboll has won a deal to carry out work on a 13.5 mile long sea bridge in Mumbai as it targets more work in the sector in the coming years.
The bridge will connect the Indian city (pictured) with the satellite city of Navi Mumbai which has been springing up for the past 40 years off the coast of the city.
Called the Mumbai Trans Harbour Link, the new bridge will be a six-lane highway with two emergency exit lanes.
Ramboll is carrying out detailed design and technical support for the $2.2bn (£1.6bn) bridge which is expected to start by the middle of this year and complete in 2022.
The firm, which will around 50 staff working full-time on the deal, has been hired by a joint venture of Indian firm Tata Projects and South Korean firm Daewoo which has a construction business based in the capital Seoul.
Ramboll's global division director for major crossings Lars Thorbek said the company wants to grow its bridge business by 35% by the end of 2020. "We are counting strongly on bridges and tunnels," he added. "The North American, Scandinavian and German markets are expected to be particularly favourable."
The firm's recent UK bridge projects include the Queensferry Crossing – the new Forth Road bridge – in Scotland and the Mersey Gateway bridge which connects Runcorn and Widnes.