Housebuilder says initial feedback from sites is positive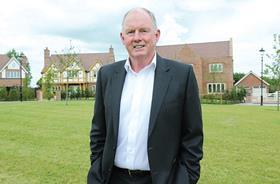 Redrow has sought to play down fears of Brexit's potential impact on the housing market, despite heavy share price falls for housebuilders in recent days.
Redrow admitted it was "too early to tell" what the impact of Britain's withdrawal from the EU would be, but the firm added: "Initial feedback is that sites remain busy, reservations continue to be taken and, indeed, we witnessed long queues and strong reservations at new sites launched last weekend."
The firm added that long term underlying demand for homes and decades of under supply meant the market fundamentals for housing remained good.
In a trading statement this morning, the firm also said its forthcoming financial results for the year to June this year would beat analysts' expectations, with profit set to top £240m.
Turnover also jumped 20% to £1.15bn, while the number of homes legally completion increased 17% to 4,716.
Redrow's share price reacted positively to the statement, increasing 8% in early trading this morning to around £3.17. But the level is still down on its £4.21 closing price before the referendum.