Housebuilder benefits from improving market with turnover and reservations rising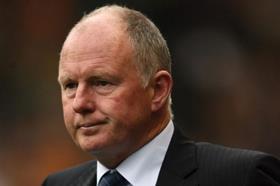 Full year pre-tax profit at housebuilder Redrow rose by 63% to £70m according to results published today.
The results for the year to 30 June 2013 also showed turnover up by more than a quarter to £604.8m as the housebuilder benefitted from a quickly improving market.
The firm said the results were largely achieved without the help of the government's Help to Buy initiative, which was used in just 3% of completions, and the effect of which will start to be seen much more strongly in the current financial year.
On the back of this initiative, Redrow said private reservations in the year were up by 42% from £472m to £668m. Since the year end the firm said reservations had increased even further, running 54% ahead of 2012.
The firm increased completions in 2012 by 15% to 2,827 and said it expected a further "significant increase in output" in 2013.
Steve Morgan, Chairman of Redrow, said the firm had delivered a "strong" set of results but that future growth was hampered by the planning system. "Market confidence is returning to more normal levels, and we have started the new year well with reservations up 54%.
"However, the pace at which we can continue to increase output is very much dependent on our ability to increase the number of outlets through the planning system, which continues to be bureaucratic, costly and time consuming."