Housebuilder chief executive says supply chain struggling to adapt to demand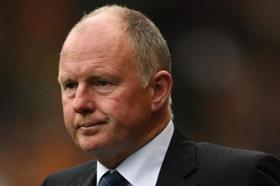 Housebuilder Redrow says the cost of building a house may rise by as much as 3-4% because of the growing pressures on supply chains following the resurgent housing market.
Redrow chief executive Steve Morgan, speaking after his firm reported pre-tax profits for the year to June 30 up 63%, said the increasing demand for materials and labour to construct homes was likely to lead through to construction cost inflation.
Redrow increased the number of completed sales by 15% in the year just gone, and Morgan said the firm would expand by "at least" that amount again in the current year.
Morgan said: "The upturn seems to have caught the supply chain on the hop a bit. We think we're not as badly affected as others because of the relationship we've developed with our supply chain over many years. But there are issues with blocks and roof tiles. We're hoping that's short term and brick and block makers are stepping up production.
"For the first time we are seeing some build cost inflation. There are cost pressures but they're manageable. It's very hard to say what the impact will be on construction costs but my best guess is it would be in the region of 3-4%.
"At the moment we don't know when the supply chain will get its act together."
Morgan added that Redrow's expansion plans were also being hampered by delays in getting final approval for construction for sites through the planning system.
Redrow is one of a number of housebuilders to have flagged time and cost pressures in their supply chains in recent financial statements. The pressures have developed as housebuilders have scrambled to increase construction following improving sales rates in response to the government's Help to Buy initiative, launched in George Osborne's March Budget.
Stephen Stone, chief executive of Crest Nicholson, which announced a trading update demonstrating growing sales, said that the firm had resorted to importing 75% of its concrete blocks from Europe after its suppliers had been unable to meet demand. "This is costing us about £300 in extra transport costs per house to get the blocks over, but it's significantly cheaper than leaving half built houses until the UK producers can up their supply."
Stone added that lead in times for bricks and roof tiles had increased from six to 12 weeks and that he could forsee labour costs rising. However, he added that any increase in build costs was already being more than covered by increased in sales prices. "Build inflation won't be more than sales inflation," he said.
Galliford Try chief executive Greg Fitzgerald yesterday said there was "a bit of panic" in the industry around the supply of bricks and insulation blocks following the introduction of Help to Buy.