Housebuilder was set to transform Alton Estate in Roehampton
Redrow has pulled out of a 1,000-home estate regeneration project in south-west London.
The FTSE 250 housebuilder was chosen by Wandsworth council to transform the 17-acre Alton Estate (pictured) in Roehampton in March 2017.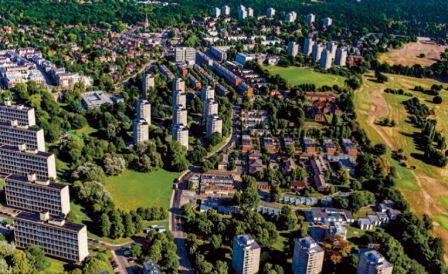 But it has now walked away from the project following the firm's recent announcement that it was pulling the plug on its operations in the capital.
Paul Muldowney, managing director at Redrow's Greater London region, said: "We have taken the difficult decision to step away from the redevelopment of the Alton Estate and approached [Wandsworth] council to request a managed exit. New home delivery in London is a challenge compounded by increasing costs and a two-tier planning system.
"Our designs for the new community at the Alton Estate have been prepared to provide new homes alongside a wide range of community facilities and commercial space for local residents which have helped to move the scheme forward."
He said new homes at Bessborough Road in Roehampton, where the firm is already on site, will be completed by the firm.
Council leader Ravi Govindia said it was "deeply disappointing that Redrow feels unable to progress" with the project. He added: "As a result of this, the council has taken the difficult but pragmatic decision that it is better to look at alternative options rather than try and proceed with an unwilling partner.
"We will be exploring options as to how to deliver the scheme without Redrow and to maintain momentum subject to planning permission being granted."
The project is meant to include a library, health centre, children's centre, shops, a park and 1,000 private and affordable homes, delivered over the next decade.
Council tenants and owner-occupiers are guaranteed a newly built home, which features several heritage-listed housing blocks and Victorian manor houses which border Richmond Park.
In June, Redrow said it was scaling back its London work because buyers were wanting more inside and outside space because of the covid-19 pandemic.
Earlier today, property website Rightmove said across the UK inquiries about buying a home in a village jumped by 126% in June and July compared with the same period last year.
Redrow has previously said it will now focus its London business solely on delivering the 10,000-home Colindale regeneration scheme in north London.