Housebuilder remains on course for revenue of £2.1bn this financial year
Housebuilder Redrow has seen revenue dip in the first few months of its financial year compared to the "exceptional" period in the immediate aftermath of the financial crisis, it said today.
Chairman Richard Akers said in a statement issued prior to the housebuilder's AGM today that turnover from the sale of homes was down 4% at £666m in the 19 weeks to 5 November.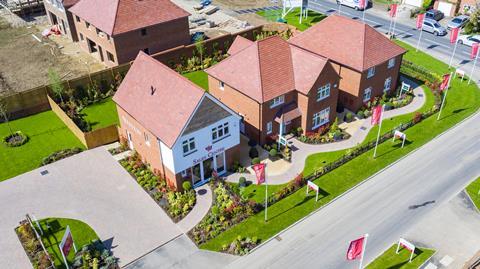 The business also saw private reservations per site per week drop from the "unusually high" rate of 0.75 in the same period last year, to 0.68 this year.
But the firm said it had nevertheless entered the financial year, from the start of July, with a "robust housing market" and that trading "has remained strong".
Part of the drop in sales per site per week is down to the reduced use of the government's Help to Buy subsidy, which changed to a less generous system in April. Akers said Help to Buy accounted for "only" 9% of reservations in the period.
He also added that the period was being compared against an "exceptional" period last year, as the market was surging back into life following the spring covid lockdown.
Despite the dip in reservations per site per week, the firm said it had nevertheless seen the value of private reservations increase by 2%, to £672m, given average price rises per unit of 14%.
This price rise was caused, he said, by both general price inflation and by a change in product mix.
Redrow said it was maintaining build rates at "normal" levels despite supply chain challenges and was experiencing annual build cost inflation of around 5%, in line with similar comments from rivals Persimmon and Vistry this week.
Akers said turnover was now expected to be in line with that seen in 2019, prior to the pandemic. "With the strength of our order book, ongoing sales rates and the increase in private average selling prices, we now expect our turnover for 2022 to be c£2.1bn, and our operating margin to be c19%," he said.
Profit at Redrow more than doubled in full-year results to June 2021 as it recovered from the pandemic, albeit turnover was still down in comparison to before the pandemic.