Office of Rail and Road recommendation would bring renewal budget to £18bn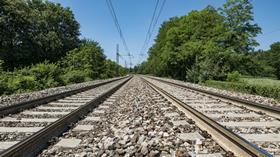 Rail regulator, the Office of Rail and Road, has demanded Network Rail spend an extra £1bn on upgrading the network.
The order comes as part of its initial view of Network Rail's plans to spend more than £34bn between 2019 and 2024 – the programme known as Control Period 6.
In its assessment of the five year plan, the Office of Road and Rail (ORR) said it had "identified greater scope for Network Rail to do more than it proposed to boost reliability and safety, for the benefit of both passengers and freight customers".
ORR has said that Network Rail should amend its plans to deliver around £1bn of additional renewals work to replace worn out assets.
This will bring the total renewals budget to £18bn across the country.
Joanna Whittington, chief executive at the ORR, said: "ORR's initial assessment of Network Rail's five year plans shows that the transition from a centrally run company to one structured round eight geographic routes has improved the quality of the plans but we want to see £1bn more spent on renewing the railway to improve reliability and boost safety."
It also recommended an extra £80m of funding be committed to additional safety-related expenditure. This would include spending on level crossings and worker safety initiatives.
The ORR also recommended that Network Rail review the profile of its spending to smooth it over the five years of CP6.
It said this would address concerns from the supply chain about the impact that fluctuation in spending can have on efficiency.
The ORR will publish its final recommendations at the end of October.