New arts centre to be built in former power station
Renzo Piano Building Workshop has been asked to turn a Moscow power station into a new venue for arts and culture.
The power station, called the GES2, was built between 1904 and 1907 and was once a key supplier of energy to the Russian capital.
Covering 2ha, the work for Russian contemporary art backer VAC Foundation is designed to offer new opportunities for artists and audiences on a local, national and international level and is VAC's first major venue in the city.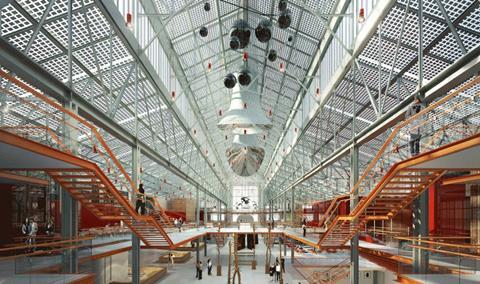 The plan will keep the original structure of the power station and insert a 'web-like' building-scale device into it. The scheme will include a piazza area in front of the south-east entrance while the site will be organised into three main areas.
As well as exhibition space, the development on the banks of the Moskva river will include workshops, classrooms, a library, bookshop and restaurant.
Work is due to finish by early 2019.
Source
This story first appeared on Building Design