Opponents are vocal in their criticism of organisation's Bricket Wood project as consultation for planning permission comes to an end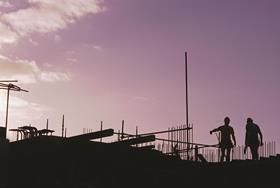 Sustainability body the Building Research Establishment's plans to build 100 homes at the site of its headquarters have been branded "unsustainable" by local residents.
This week consultation closed on the Building Research Establishment's (BRE) planning application to build housing at its site in Bricket Wood, Hertfordshire – the most recent in a long line of planning applications.
Residents are angered because they say BRE has not provided for sustainable transport to the site and the scheme will destroy historic woodland. The latest plans have also downgraded the energy efficiency of the proposed homes from level five of the Code for Sustainable Homes to level four.
Sharon Courts, a local resident, said: "I don't know any residents of Bricket Wood who want this."
BRE withdrew an application to build 100 homes in July 2012 amid angry local opposition to the development centred on road congestion issues and a lack of public transport to the site. It also had an application to build homes turned down by the communities secretary in 2001
for similar reasons.
It's in ancient woodland and most of the trees have disappeared

Laurie Hart, Bricket wood residents Association
Laurie Hart, chair of the Bricket Wood Residents' Association, said access to the site would clog up local roads and the proposed bus service designed to ease congestion was "unsustainable".
He said that under the proposal the bus service would be funded through section 106 contributions, but this was not viable over the long term. "The houses are going to be around longer than the section 106 money. That bus service is unsustainable," he said.
He was also unhappy with BRE's plan to cut down trees in the historic woodland area and replant them in other parts of the scheme.
"It's built in ancient woodland and most of the trees have disappeared. We are trying to cling on to the ones we have left," he said.
Courts echoed concerns about transport arrangements: "One hundred dwellings is going to represent at least 100 cars, there is no room. BRE is expecting to have a bus go down this road but it's not wide enough."
A spokesperson for BRE said that it had "listened" to residents' concerns and that its assessments had shown there would be "no adverse traffic impact or accessibility problems as a result of the development".
She added that BRE had already achieved a "modal shift" in increasing the numbers of BRE staff using buses to get to work, which would help make a new bus service viable.