In a bow to the Green Deal, analysis of government data finds energy efficiency measures only delivering half the savings promised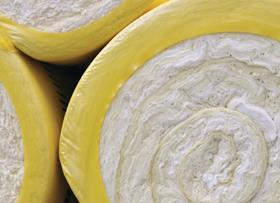 The Green Deal has suffered another blow after a report found that energy efficiency measures installed in homes are only delivering half the cut to homeowners energy bills than those predicted in official estimates.
According to the Guardian, the Energy Saving Trust is set to downgrade its figures for how much loft insulation or a new boiler will save bill payers by as much as half at the end of this month.
The downgrade will be a blow to the government's Green Deal energy savings scheme, which guarantees that the cost of installing measures will be outweighed by the savings on bills - though this is not directly based on the Energy Saving Trust's figures.
Lower savings could mean less work can be undertaken through the scheme.
The Energy Saving Trust currently estimates loft insulation will save up to £180 off a homeowner's annual energy bill and a new boiler will deliver a saving of between £105 and £310.
The downgrade comes after an analysis of figures from the Department of Energy and Climate Change (DECC) by environmentalist Chris Goodall, green author and former Green Party Parliamentary candidate, that suggests loft insulation saves just £15.50 a year off fuel bills and a new boiler saves around £70.
After seeing this analysis David Weatherall, energy efficiency expert at the Energy Saving Trust, told the Guardian: "This data is the first large-scale data on energy saving and we are looking at what the numbers mean, and releasing updated figures. There will be a reduction in the average savings figures we use, based on the this data."
A spokesperson for DECC said the figures were "inaccurate".