LinkedIn lists companies in sector advertising more than 50 roles
Some construction firms are continuing to hire en masse despite the pressure of the covid-19 pandemic, new data from LinkedIn has revealed.
A handful of construction firms are among the companies the professional networking platform has revealed to currently be looking to fill more than 50 roles.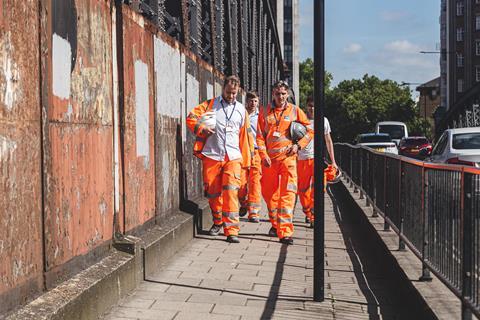 Six construction, civil engineering and design firms make the list, with Amey, which currently has 298 open roles, looking to hire the most.
The country's biggest contractor, Balfour Beatty, is also looking to bulk up its workforce, with the firm advertising for 278 positions across its business.
Atkins, Costain, Jacobs and Mott MacDonald round out the list.
> Coronavirus: The companies making covid-19 job cuts
Construction firms have shred at least 7,478 jobs since the coronavirus pandemic began.
There are also concerns that more firms will make job cuts as the government's furlough scheme draws to a close at the end of this month.
This week's CIPS/IHS Markit PMI revealed the industry continued to axe roles in September, albeit at a slower rate than in August.
Overall, 84 firms made LinkedIn's list, with the hospital and healthcare sector unsurprisingly having the most vacancies, with more than 16,900 jobs available across the nine organisations looking to hire more than 50 people each. Of this, 14,934 roles are available in the NHS.
Firms with more than 50 vacancies
Amey: 298 open roles
Atkins: 121 open roles
Balfour Beatty: 278 open roles
Costain Group: 95 open roles
Jacobs: 121 open roles
Mott MacDonald: 100 open roles
Source: LinkedIn as of 3 October