Architects' organisation condemns restrictive Olympic marketing rules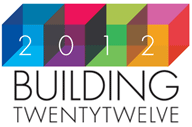 The RIBA has waded into the row over firms being "gagged" by 2012 marketing rules after Olympic architects complained they had been prevented from entering their work for awards.
Penoyre & Prasad became the latest firm to suggest it was "missing a valuable opportunity" to capitalise on its Olympic achievement after it was denied permission to enter its athletes' village polyclinic for awards by client the Olympic Delivery Authority (ODA), due to restrictive Olympic marketing rules.
This week Stirling Prize winning architect Wilkinson Eyre was presented with an ironic 'protest award' for its Olympic Basketball Arena, after being forbidden from entering the temporary venue for other awards due to restrictive Olympic marketing rules.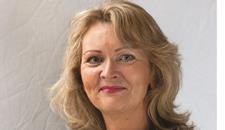 Building has used its 2012 campaign to highlight complaints from firms that the marketing protocol has gagged them as they seek to capitalise on their Olympic achievements.
RIBA president Angela Brady called the situation a "lost opportunity to showcase the very best of British architecture on a world stage" and said it was wrong that efforts to uphold the rights of Olympic sponsors were harming smaller companies.
"[The protocol] is wrongly holding back the best thing that has happened to London in the past 50 years," she said. "It is not too late for the government to try and rectify some of the damage this has caused."
Penoyre & Prasad partner Mark Rowe said the firm was told that "no award submissions would be sanctioned" until the athletes' village buildings, including the polyclinic, became "fully operational in legacy mode".
"We know that right now companies involved in the village are being asked about their projects by journalists, clients and potential clients, in the UK and overseas. We are conscious that this level of interest may not persist beyond the Games," he said.
Building revealed back in March that the ODA had also denied architect Hawkins Brown permission to enter its £110m redevelopment of Stratford Station for any awards.
The ODA declined to comment.