Exclusive: Winding-up petition mooted as 25 people make claim for £170k worth of salaries and other payments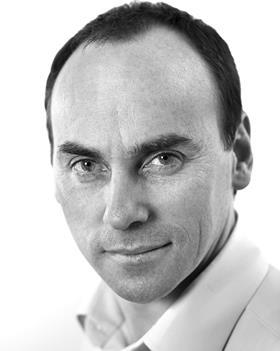 The RIBA and its Scottish sister organisation RIAS are bankrolling legal action against RMJM on behalf of 25 people who say they are owed money by the global architecture practice, Building can reveal.
A solicitor acting on behalf of the 25 - made up of current and former RMJM staff - last week sent the architect a formal demand for payment of a total of around £170,000.
The involvement of the two professional bodies follows almost three years of cash-flow problems and late payment of salaries at RMJM.
Building understands that the demand, made last Wednesday by Edinburgh solicitor Simpson & Marwick, said that a petition to wind up RMJM would be lodged unless payment of the sum, comprising alleged missing salary, redundancy and expenses payments, was paid within seven days.
However, RMJM is understood to have responded earlier this week through its solicitor Morisons, disputing some of the individual payments being claimed and requesting a meeting with the group next week.
Last year, RIAS secretary Neil Baxter hit out at RMJM's late payment of staff and questioned whether it was meeting its "moral and legal obligations" to them.
However, the latest action follows a recent call made by RIBA president Angela Brady for current and former RMJM staff to come forward with concerns they had with the firm, such as missing wages.
A spokesperson for the two bodies said: "The RIBA and RIAS do not comment on investigations into any specific complaints about chartered practices or disciplinary cases in relation to individual RIBA members.
"We can confirm that we have been offering support to a number of our members who have raised concerns as RMJM employees."
RMJM - which is most famous for co-designing the Scottish parliament building - was founded in Edinburgh in 1956, but last month announced it was closing its office there with the loss of up to 20 posts, leaving two remaining UK bases in Glasgow and London employing around 40 staff in total and largely focused on work in the Middle East.
RMJM group commercial director Declan Thompson said the firm strongly disputed the claim. "We do not owe these people anything like [this amount]. This is in dispute. This is not due." he said.
"I'm hoping we get to sit down and talk this through. I'm happy to meet up. We do need to explain where they've made errors in what they're claiming.
"They're trying to damage a business which has many of their former colleagues in it."