New data finds confidence among small firms has slumped as jobs dry up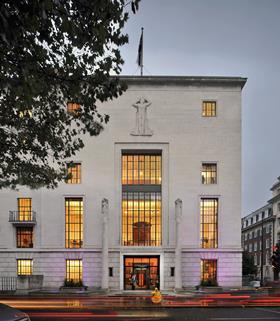 Fears around the negative impact of Brexit continues to weigh down UK architects, with small firms the most nervous as investors put their plans on ice.
The RIBA's latest Future Trends Workload Index showed a fall from a balance figure of +10 in November to +3 last month, with declines in private housing work hitting small practices, according to executive director for members Adrian Dobson.
Small firms, those with between one and 10 employees, returned a balance of just +1 in December, down from +6 in the previous month, while the returning balance of mid-sized firms of between 11 and 50 staff fell from +24 to +14.
Large practices, those with more than 51 employees, were the most positive, albeit less so than the previous month, with December's balance of +60 down from November's +70.
Across the country firms in the west of England and in Wales were the most pessimistic about workloads, with a balance figure of -10. The largest fall was reported by practices in the Midlands and East Anglia, down from +12 in November to zero last month.
While London and the south east remain cautious – +1 and +8 respectively – practices in the north of England remained the most optimistic on +15, although this was down from November's +25.
Sector-wise, forecasts for private sector housing slumped to zero in December from +8 in the previous month. The commercial sector slumped into negative territory, from zero in November to -2 last month, while the public sector appeared to be faring even worse, down from zero to -5 last month.
Dobson said RIBA's latest survey results showed some practices – "generally larger ones" – reporting a steady pipeline of commissions, while smaller firms reported difficulties as investors and developers continued to halt decision-making due to uncertainties around Brexit.
"The stalling of the house sales market now seems to be affecting confidence in the private housing sector which has been the main engine of growth in demand for architectural services in recent years.
"The decline in the private housing sector forecast perhaps explains the weakening of confidence in the small practice segment, which is particularly dependent on this work."