Initiative will be chaired by orgaanisation's president and chief executive
The Royal Institution of Chartered Surveyors has announced the details of its future purpose review prompted by a member backlash against its botched handling of a critical financial report.
It will be chaired by president Kathleen Fontana and chief executive Sean Tompkins, it announced late last week.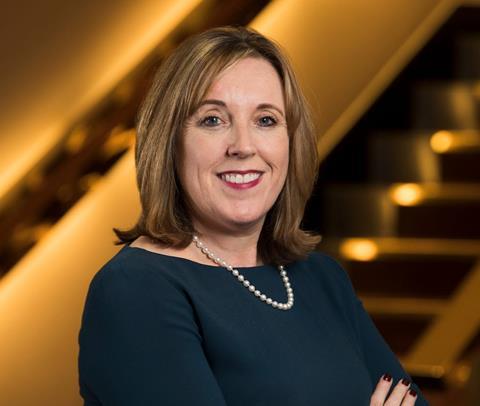 An email address has also been set up for members to "share ideas and insights" ahead of a formal consultation, which it said will start in "a matter of weeks".
In a statement, it said the review will "assess the progress of existing strategic activities, focusing on member experience, membership value proposition, attracting diverse talent to the profession, enhancing the reputation of RICS globally, governance, thought leadership and embedding RICS standards".
Fontana (pictured) said: "This will be a very important piece of work and will enable RICS to evolve as an organisation and reaffirm our strategic direction and priorities.
"As we look to the future, we are committed to supporting every RICS member from the newly qualified to our established professionals.
"We will listen carefully to the views of every member who engages with this consultation.
"I strongly encourage all our members to take this opportunity to contribute to the future of RICS".
The RICS announced the review last month after buckling under pressure from members after it emerged that four non-executive directors had been abruptly ousted from its governing council when they raised concerns about why a critical report into its corporate governance was not released.
It is an expansion of an already ongoing review into its governance and engagement, with Fontana admitting last month that "it is clear that we need to take stock for the future" after listening to the views of members.
The 10-page BDO report at the heart of the scandal was ordered by the RICS in late 2018 and looked into the organisation's treasury management.
It gave the RICS the lowest possible "no assurance" rating for its treasury controls and warned that it was at risk of "unidentified fraud, misappropriation of funds and misreporting of financial performance".