Tell us how you think the institution should change to benefit its UK membership
The current row at the RICS over an auditor's report that was kept under wraps has unearthed long-standing grievances among its members that appear to have taken the leadership by surprise.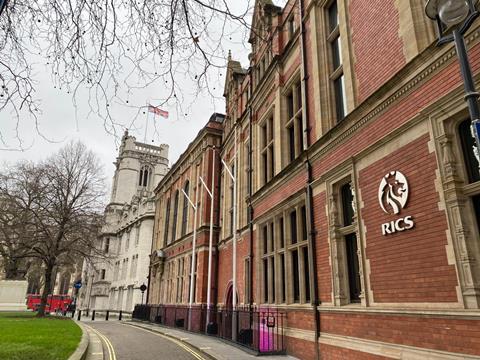 When Building covered the story in depth this week we spoke to several leading cost consultants and surveyors, all of whom said they felt the episode reflected a deeper malaise.
The members we spoke to felt that expensive membership fees did not reflect the benefits they receive. They also felt the RICS' rapid global expansion has been at the expense of its core UK membership, which feels disengaged and neglected.
Kathleen Fontana, the RICS president, has acknowledged that there is a problem. In addition to the independent review into the audit report, she says the governing council is in the process of agreeing a strategic review into the institution's governance and member engagement.
She says: "Now would be a good time to review the purpose and relevance of the RICS, and this will be a great opportunity for all our members to help us shape the future of institution", adding: "No voices will go unheard."
In the meantime, we want surveyors and cost consultants to share your views and to tell us the specific reforms you think will improve the experience of RICS members.
How can the RICS make itself more relevant to your professional needs? How can it cater better for SME members? What could the organisation do differently? Tell us what you think.
Our reader consultation will close on Friday 12 February and we will present your top recommendations to the RICS to help with its strategic review.