Government initiative targeted at professionals unable to obtain insurance to sign off forms
The professional institute for surveyors has promised to work urgently to make sure a new indemnity scheme for professionals signing off EWS1 fire safety assessments for cladding is rolled out as quickly as possible to increase the number of checks.
The state-backed scheme, announced by the government earlier this week, would be targeted at qualified professionals unable to obtain professional indemnity insurance (PII) for the completion of the EWS1 forms.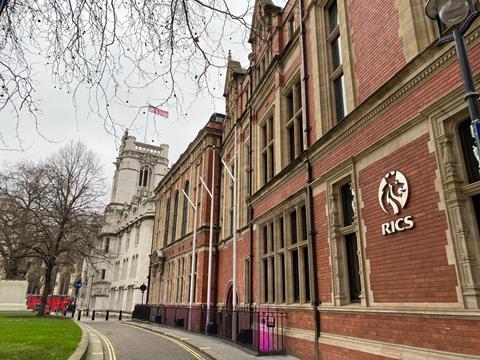 The government said it had committed to work towards the scheme, adding that it was aware that the difficulty in obtaining PII was a "major barrier" for professionals signing the forms.
The form was introduced in December 2019 by the RICS, UK Finance and the Building Societies Association to provide a way for mortgage lenders to know if remedial works were required on buildings above 18m in height.
But the paperwork quickly became required by mortgage lenders for properties which the form was not originally intended to cover after the government extended its ban on combustible external wall cladding to buildings above 11m in January last year.
A combination of the scarcity of fire safety professionals qualified to sign off the forms and difficulties faced by the few that existed in obtaining PII resulted in thousands of homeowners being unable to sell or remortgage their homes.
The RICS' global building standards director Gary Strong said the government scheme would increase the number of professionals able to complete the forms and relieve the bottlenecks that currently exist.
He added: "It will mean that the chartered surveying professionals we are upskilling to complete EWS1 forms, creating additional capacity in the market through the EWS assessment training programme, have surety that they will be able to gain PII. This will be welcome news to leaseholders and homebuyers.
"We will continue to work with all parties to ensure the commitment is delivered on, urgently."
The announcement came alongside the government's commitment of £3.5bn in funding to replace dangerous cladding on buildings above 18m in height across England.
It adds to an existing £1.6bn fund, bringing the total amount pledged for cladding remediation to over £5bn.
But the announcement prompted an industry backlash for excluding buildings under 18m in height from the funding, with residents of these buildings instead offered loans to pay for the cladding removal.