Site visits up 30% on same period last year
Rightmove has recorded its busiest ever start to a new year as the end of the stamp duty holiday on 31 March approaches, despite fresh lockdown restrictions sweeping the UK.
The property website said site visits were up 30% on the same period in 2020, with more than six million daily visits to sites on Tuesday and Wednesday last week.
The number of people contacting estate agents enquiring about a property purchase was also 11% higher than at the start of last year, while those asking about a property to rent was up by 22%.
Rightmove director of property data Tim Bannister said that January is usually a busy month as people make plans to move home at the start of the year, but that "we didn't know how this year would start with so much change and uncertainty around restrictions".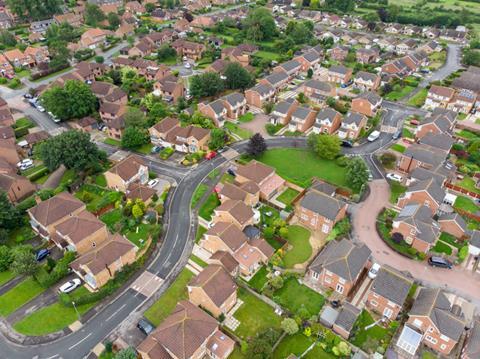 He added: "It's been reassuring for those people hoping or needing to move that the demand we've seen so far is the highest we've ever had in January."
He said that agents had spent months perfecting covid-secure ways of working, with the virtual viewings offered by many helping buyers and renters shortlist properties they want to view.
But HMRC figures published at the end of last month said that despite residential sales having hit their highest level in 13 years in November, the number of transactions recorded in the financial year to date was still, at 626,550, more than a fifth lower than the equivalent figure in 2019.
And while the government has made clear that the housing market would remain open despite the closure of schools, hospitality outlets and most shops during the latest lockdown, guidance issued by the housing ministry last week warned that regional or national closures of the market would be considered if deemed necessary to manage the spread of the virus.
The housing market was effectively closed to all but unavoidable home moves between the end of March and the middle of May.