Rio builder files for bankruptcy protection as scheme battles to finish in time for games' opening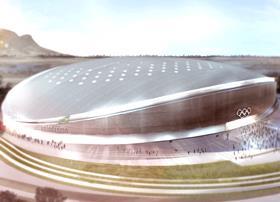 The company building the Olympic velodrome at this summer's games at Rio de Janeiro has had its contract cancelled after it filed for bankruptcy protection.
The Brazilian city's government said it has now handed the contract to complete the work to a local sub-contractor called Engetécnica.
In a statement, it added that Rio-based Tecnosolo "did not have the conditions to continue being technically responsible for the construction of the velodrome".
According to Reuters, the city said the change would not impact the value or delivery of the project, which is set to be handed over to Olympic organisers later this month.
The velodrome is the most delayed of any venue, although the city government insists it is 88% complete.
A test event planned for the velodrome was scrapped earlier this year and a 'training weekend' at the venue, slated for the end of this month, is now in doubt as well. Brian Cookson, the president of cycling's governing body, the UCI, told AP: "All of these things are very, very worrying."
In March, Olympic organisers said the delays had partly been due to logistical issues in laying the track, which is made of Siberian wood.
There are six days of track racing scheduled from 11 August to 16 August.
Designed by Hopkins Architects, the London 2012 velodrome was the first of the major venues to be finished for those games when it was completed by main contractor ISG in January 2011.