Andy Reynolds now in role last held by Lance Taylor
Rider Levett Bucknall has made UK board director Andy Reynolds its first chief executive since Lance Taylor who left the firm in 2014.
Reynolds has been at the 700-strong UK business since 2001 and officially took up the post at the beginning of the month.
The move comes after the firm put the finishing touches to its 10 year plan which begins next May and will see the number of staff in the UK jump by more than 70% to 1,200 with turnover nearly doubling to £150m.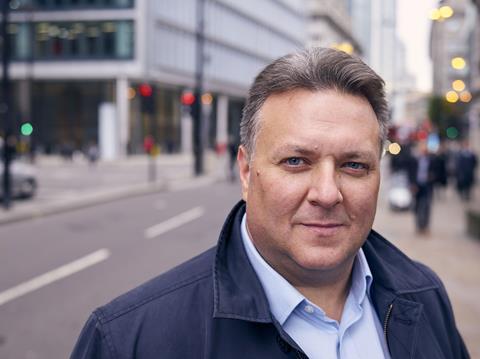 Nearly 18 months in the making, the firm's 2030 strategy also sees board director Dean Sheehy promoted to operations director and Mark Weaver, another board director, become commercial director.
Reynolds (pictured) said: "We've reached a point and size where our structure does need to change to satisfy our next strategic moves."
RLB veteran Stuart Stables remains as finance director while Ann Bentley, who has been at the business since 1989, stays as global board director and a non-executive on the UK board.
Reynolds said key markets during the period will be the tech and higher education sectors and added: "Our core residential is becoming a very strong sector for us."
The employee-owned firm has 10 offices in the UK with its largest London, where it has around 300 staff, which along with Birmingham and Manchester, both of which have around 70 staff each, are its so-called 'spine' offices.
Reynolds said it didn't expect to open more offices in the future but added existing ones, especially in the north, would get bigger.
"We do see a rebalancing [between London and the rest of the UK] over the next 10 years," he said. "There is far more productivity to be had out of the whole country rather than just London."
Reynolds added RLB was also looking at registering a business in Europe to make sure its UK arm isn't locked out of work once the UK leaves the EU.
RLB has 22 affiliate businesses across the Continent, with its largest being Bates Bulgaria based in the capital Sofia were 200 people work.
But Reynolds said Brexit had forced the firm to act: "We've seen our global clients question the way we contract, we've seen a bit of a shift in client attitude towards contracting with us as a UK business for works in Europe."
The firm has not yet decided where it will register the company, to be called RLB Europe, but it is likely to be in the Netherlands.