Pressure mounts on government over consultants' framework as Turner & Townsend lodges legal challenge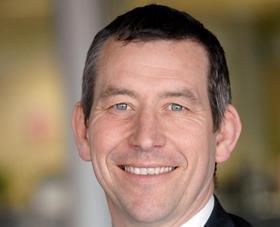 Rider Levett Bucknall has slammed the award process of a £750m public sector consultants' framework as a "complete shambles", as pressure mounts on the government to re-run the procurement.
Lance Taylor, chief executive of Rider Levett Bucknall (RLB), told Building this week the government should re-run the tender for the four-year Project Management and Full Design Team Services framework and bring its management back in-house, after private sector procurement body UK SBS received a number of complaints from unsuccessful bidders about its handling of the tender.
This week it also emerged that Turner & Townsend (T&T) has lodged a legal challenge in the High Court against the framework award, and that consultant Ridge has written a letter of complaint to the prime minister about the process. The letter highlighted the absence of SMEs from the list of winners.
This week UK SBS also emailed bidders to further extend the standstill period, which has been running since 23 June.
RLB, T&T and Ridge are among the firms that missed out on a place on the UK lots of the framework, which was awarded last month.
Taylor told Building: "It was a complete shambles. They have ignored SMEs, accepted a pricing strategy that no one can afford to work within, and therefore the framework rates will not be used. Amusingly they have not selected a single independent architectural practice on the architect framework.
"This bid probably cost well over £5m for both the bidders and the assessment process.
"The bid costs were massive. These get built into fees ultimately hitting taxpayers' purse one way or another."
Aecom also criticised the framework award this week, with the firm's head of government and public sector John Hicks telling Building: "The repeated delays and subsequent controversy surrounding procurement such as the UK SBS project management framework only works to put the UK further on the back foot."
Building revealed earlier this month that EC Harris was taking legal steps to challenge the award, while Aecom was reviewing its position.
Neither firm made the UK lots.
One successful bidder told Building he was getting "enquiries left, right and centre" from public sector clients wanting to use the framework for multimillion-pound projects and in some cases they were opting to take "other routes". The framework has been dogged by controversy. It will go live more than a year later than the government intended, after delays because of a prolonged consultation period, alterations to the framework requirements and more than 400 tender clarifications in the weeks leading up to bids being submitted.
A UK SBS spokesperson said: "Legal proceedings have been issued and served on UK SBS. As litigation is under way, we will not be making further comment at this time."
T&T declined to comment.