Better performance in the UK boosts Bam, but problems remain in Holland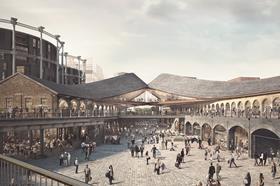 Improved trading in the UK has helped lift Dutch contracting giant Royal Bam back into the black.
Royal Bam has posted a €13.3m (£10.4m) pre-tax profit for the 2015 calendar year, rebounding from a heavy €122.4m (-£95.3m) pre-tax loss in 2014.
The firm told investors its UK business - which incorporates Bam Construct and Bam Nuttall - had "improved from a low level" the previous year.
Meanwhile, in its native Dutch market, Royal Bam said it was preparing to further restructure its construction and property operations to "restore its profitability", adding it was still "de-risking" problem legacy projects in the country, but hoped these would largely complete this year.
Royal Bam launched a new five-year strategy to 2020. It said it would focus more on market segments and projects where it can scale up or has a specialist expertise, would rationalise some of its businesses and also roll-out digitialisation across the business.
Bam has picked up a string of major projects in the UK in recent months, including a retail plaza designed by Thomas Heatherwick in London's Kings Cross (pictured).
Rob van Wingerden, chief executive of Royal Bam Group, said: 'I am pleased with the major advances we made in 2015 to successfully implement the Back in Shape programme.
"With our 21,500 people working together, we delivered on demanding targets. Our results for the year show we are turning around our performance, and there is more potential to be unlocked."