Oleg Deripaska is part-owner of firm involved in more than £2bn of HS2 tunnelling work
A firm part-owned by a Russian oligarch with links to his country's president, Vladimir Putin, has a major role on building the HS2 project, Building can reveal.
Austrian civil engineer Strabag, part of the SCS joint venture which is undertaking more than £2bn worth of tunnelling contracts on the rail megaproject, is 28% owned by Rasperia Trading Ltd, a business itself owned by Russian industrialist Oleg Deripaska.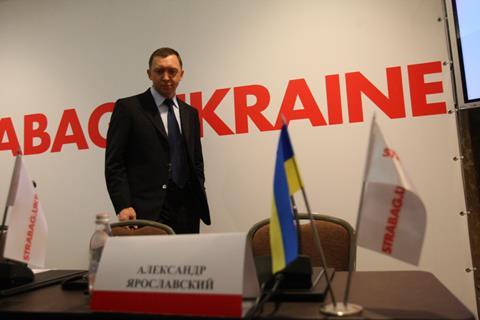 The Strabag website, which details the shareholding, describes Rasperia as one of its "core shareholders".
The controversial industrialist is on a list of oligarchs seen as close to Putin, compiled by Russian dissident Alexei Navalny and read out by MP Layla Moran in parliament last week. Deripaska was sanctioned in 2018 by the US Treasury Department for his involvement with the Russian government.
However, it is not yet clear if the onset of the Ukraine crisis will affect Strabag's role on HS2, where it is working in joint venture with Skanska and Costain. Deripaska has not so far been sanctioned by the UK government and it is not clear how much further the government intends to go in naming individuals who will not be able to trade in the UK, despite widespread calls for it to do so.
Today the London Stock Exchange suspended trading in EN+, the global aluminium products group owned by Deripaska, as part of a move against 27 firms which it said was "further to recent sanctions in connection with events in Ukraine".
Strabag is working as part of SCS on two huge civils jobs for HS2, the £900m Euston Tunnels & Approaches job (S1) and the £1.4bn Northolt Tunnels job (S2). It is understood HS2's contract is with the joint venture, SCS, rather than with the three individual contractors, meaning the joint venture would be legally obliged to fulfil the contract in any eventuality.
Asked what impact the current crisis will have on the HS2 project, a spokesperson for Strabag said: "No sanctions have been imposed on Strabag or any of its direct/indirect shareholders by the EU, US or the UK in connection with the Ukraine war in 2022 and we are not expecting any impact on our UK operations."
The firm separately put out a statement on 1 March making clear that it "strongly condemns this war of aggression by Russia on Ukraine and will support all initiatives that serve to help the people affected in Ukraine and restore the peace in the region".
The statement added that while Deripaska's Rasperia owned a stake of "less than 50%" of the business "the management board manages the company independently, i.e. free of instructions from the supervisory board and company shareholders".
A spokesperson for HS2 declined to comment on the situation in general, and declined to say whether Strabag would be able to continue working on the project in the event that Deripaska was sanctioned by the UK government.
Formerly thought to be Russia's richest man, Oleg Deripaska made his fortune during the aftermath of the collapse of the Soviet Union, after which he ended up controlling aluminium giant Rusal, now listed on the Hong Kong Stock Exchange.
Announcing his sanctioning in 2018, the US Treasury department stated Deripaska had been "investigated for money laundering, and had been accused of threatening the lives of business rivals, illegally wiretapping a government official, and taking part in extortion and racketeering" – accusations Derispaska strongly denies.
A spokesperson for Deripaska told The Guardian last week that the grounds on which the sanctions were imposed were "entirely baseless". The spokesperson said: "No evidence has ever been produced to substantiate allegations of wrongdoing against him."
Deripaska has also used social media to call for peace negotiations in Ukraine in recent days. In a Twitter post on 27 February he said: "Peace is the priority. Negotiations must start ASAP."
An industry source said: "The situation in Ukraine has thrown a spotlight on who owns which firms in construction. It might be that some have shareholders who we might find unsavoury."
Skanska, Costain and the SCS joint venture have been contacted for comment.