Supermarket confirms large-store openings still on course for dramatic contraction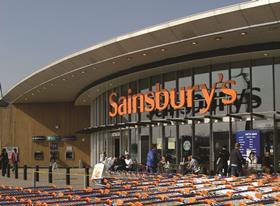 Supermarket group Sainsbury's continued to grow its portfolio of convenience stores during the final quarter of 2014, while larger supermarket openings remained broadly flat it announced today.
In an update to the City, the operator said it opened 25 new convenience stores in the three months to January 4, up from 19 in the same period 2014.
According to its latest trading statement, five supermarkets were opened in the final quarter of 2014, compared with six one year earlier. Both figures represent a mixture of new and replacement stores.
The headline data in the update showed third-quarter retail sales down 1.7% on 2013, excluding petrol.
Today's announcement contained no new projections for future construction growth in the sector, unlike its 2014 counterpart which projected the addition of 1 million sqft by the end of the year.
But a company spokesman said Sainsbury's position remained unchanged from that announced in its interim results in November, when it said it would effectively halve its new store development programme.
The spokesman said: "We said we will open 500,000 sqft of space in each of the next two years, followed by 350,000 sqft in 2017/18.
"This will include eight new supermarkets over that period. It also includes four replacement stores, three of which are mixed-use developments, unlocking significant property profits.
"Over half of our new space will be convenience stores as we continue to target opening 100 convenience stores per year."
Sainsbury's update comes after CBRE published research indicating that the amount of supermarket space under construction in September 2014 had contracted by 20% compared with September 2013.
It said the the sector's biggest players were diverting funds from expansion to price-cutting, while the boom in convenience-store openings was "exacerbating" the flow of trade from larger supermarkets.