Housebuilder's half-year results show construction at 12-year high
Barratt said it saw a 12% boost in sales last month as it reported strong half-year results showing construction at its highest level for 12 years.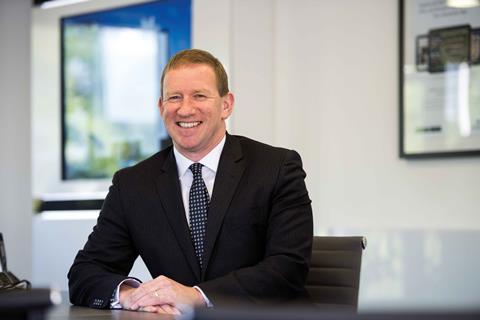 The housebuilder said that, between 1 January and 2 February this year, the number of sales per site per week rose from 0.74 to 0.83, putting it on track to hit its target to grow house completions by 3-5% in 2020.
Barratt's statement follows consistent reports of a significant increase in interest from buyers since the general election in December.
Reporting figures for the six months to December, Barratt said that it had built and sold 8,314 homes in the period, up 9% on the previous year and the most for 12 years.
Much of this increase came from a growth of nearly a third in the number of affordable homes built, to 1,699. However it still managed to increase private sales by 3.7%.
The firm said revenue for the half year hit £2.3bn, with pre-tax profit up 3.7% at £423m. At the same time it announced a new sustainability strategy to reduce carbon emissions from operations.
Barratt said that it had made good progress in integrating Oregon, the timber-frame construction firm it bought in the summer, and that the offsite builder would produce 800 homes for the business this year.
It said that the proportion of homes using either timber-frame construction or large-format block build, another modern method, had risen from 14.6% to 17.6%.
However, the business incurred £17.8m of costs relating to the remediation of properties given the focus on cladding following the Grenfell Tower fire, even though it was not legally liable to pay the cost. It said £10.8m of this cost related to just one development.
David Thomas, chief executive of Barratt Developments, said the firm had achieved a strong first-half performance. "We have made a good start to our second half and, with substantial net cash, a well-capitalised balance sheet and strong forward sales, the outlook for the full year is in line with our expectations," he said.
David O'Brien, equity analyst at Goodbody, said strong volumes in the second half of 2019 had given Barratt "a welcome boost". He added: "Following recent declines, the private forward order book has also moved into growth territory, hinting at increasing demand in the sector.
"In the wake of the general election, the company appears increasingly optimistic, echoing sentiment from across the sector that a more stable economic picture will support a robust market in 2020."