Mortgage lender prices government-backed loans at minimum of 5.49%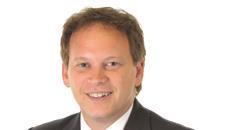 Mortgage lender Santander has signed up to the government-backed mortgage indemnity scheme NewBuy with deals to offer 95% mortgage with four major housebuilders.
Santander will offer mortgages to customers of Barratt, Berkeley, Bovis and Persimmon at a minimum of 5.49% per annum interest as part of the move to make mortgages available to first-time buyers.
However, all of the offered mortgages by Santander are above the key 4.5% level seen by housebuilders as vital to make the troubled housing market initiative work.
Housing minister Grant Shapps said the announcement was "great news" and demonstrated the "growing enthusiasm by lenders to get involved in this scheme."
"Thanks to the agreements the Government is striking with lenders and builders across the industry, those aspiring to get on the property ladder are now able to do so with a fraction of the deposit they needed before."
NewBuy was launched by prime minister David Cameron in March. Later that month Home Builders' Federation executive chair Stewart Baseley wrote to housebuilders saying he was concerned about progress on the scheme, with lenders taking a long time to bring products to the market, and limited opportunities for small businesses to get involved.
In April Redrow chair Steve Morgan said the offers from lenders had been "very disappointing" and that lenders needed to offer mortgages at around 4.5% in order to make the product competitive. He said: "The take-up has been really rather muted. The rate doesn't represent the risk that the lender is taking on. It means that at the moment it [NewBuy] is not going to work."
However, Phil Cliff, director of mortgages at Santander said the products were "competitively priced" and would have "wide appeal".
The products available from Santander will include:
3 year fixed at 5.49 per cent with a £99 fee
5 year fixed at 5.49 per cent with a £99 fee
7 year fixed at 5.99 per cent with a £99 fee