Brazilian city has pipeline of over £11bn of projects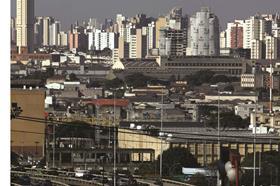 The governors of the Brazilian city of Sao Paulo are seeking UK partners to work on $20bn of infrastructure projects in the city.
This week trade and investment minister Lord Green is hosting a delegation from the city which will pitch eight different infrastructure projects to UK contractors.
Deputy governor of Sao Paulo, Guilherme Afif Domingos, said he wanted to encourage UK firms to invest in Public Private Partnership (PPP) deals with the city.
He added: "The European crisis opens a window of opportunity to awaken the healthy appetite of foreign investors in search of good business options in emerging markets."
The project include construction of a 416km intercity rail network, three metro lines, a package of three prisons, hospitals, IT services and transport logistics.