Public sector procurement body Scape invites contractors to bid for its new £1.5bn civil engineering framework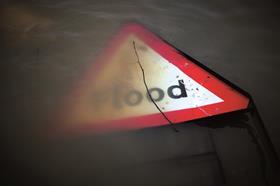 Public sector procurement body Scape has now invited contractors to bid for its new £1.5bn framework focused on rail, roads, flood defence work and other infrastructure projects.
As revealed by Building in March, Scape is moving into infrastructure and civil engineering work for the first time with the new framework, which is expected to be worth £1-1.5bn over four years.
Scape will be procuring a single contractor for the new framework and has now started the procurement process, with a contract notice published on OJEU.
Contractors have until 21 July to enter into the race for the framework.
Over 350 public sector clients procure work through Scape, which is local-authority owned, but until now it has mainly focused on the building sector, with work including schools, care homes, leisure centres and residential schemes.
Launching the framework last month, Mark Robinson, Scape chief executive at Scape, said it would include a wide range of civil engineering and infrastructure projects, including: architectural, construction, engineering and inspection services; urban planning and landscape architectural services; laboratory services; consulting services for water supply; monitoring and control services among others.
Robinson said: "Our clients asked that we considered the procurement of a national civil engineering and infrastructure framework, bringing the expertise from years of procuring construction to the market.
"This is in response to more and more government investment in national and local infrastructure projects."