Public sector procurement body seeks contractor for major works framework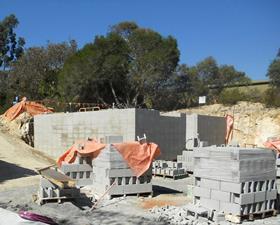 Public sector procurement body Scape will tender for its national major works framework within the next three months – a deal it estimates will be worth £1bn over four years.
Scape chief executive Mark Robinson said the winning contractor is expected to deliver triple the £350m value of projects won under the existing agreement by contractor Willmott Dixon.
Projects involve a wide range of buildings, including schools, care homes, leisure centres as well as residential buildings.
Robinson said Scape is looking for a contractor to provide "a lot more support with regeneration projects and funding delivery" after conducting market testing with clients.
He added that Scape's overall ambition is to double the value of work delivered through all four of its national frameworks - major works, minor works, cost consultancy and professional services – from £500m annually to £1bn within 12-18 months.
He said the number of public sector clients using Scape had "doubled in the last twelve months and trebled in the last two years."
The frameworks have proved controversial in some quarters as just one firm is awarded each four-year agreement.
Julia Evans, chief executive of the National Federation of Builders - which represents small and medium-sized builders - said Scape's plans raised concerns "about the high thresholds and barriers [for SMEs] associated with bundling contracts generally". But she added the expansion plan was good news provided Scape ensures "fairness and accessibility through the supply chain".
Robinson said firms on the frameworks had "contractually binding targets" to deliver a proportion of work through local SMEs, and added Willmott Dixon had delivered 50% of its work through firms based within a 20 mile radius of its Scape projects.
Faithful + Gould was appointed to the professional services framework last month, which is expected to be worth £100m in fee income to the firm over its four-year life.
Kier was appointed to the national minor works framework last year and Pick Everard has the cost consultancy role.